Tags
Ashley P Emotional Support Cow, bachelor premiere recap, Hannah B, hannah beast, Peter the Pilot, peter weber, Pilot Pete, The Bachelor, the bachelor season premiere, who are peter weber's ladies, who gets sent home on the bachelor, who got kicked off, who got sent home, who is left on the bachelor
Peter the Pilot is Clear for Take-Off. LOVE And Paper Airplanes Are In the Air. everyone is a flight attendant. Ashley P. the Emotional Support Cow is Here To Support. Hannah Beast Made An Appearance. And I Am Here For All Of It.
We are clear for take-off, so fasten your seat belts and prepare the plane for departure. Lots of paper airplanes appeared for our pilot, as well as lots of flight attendants. We got a lot of Hannah B. and Peter time this premiere!
First Impression Rose: Hannah Anne (who stole him 3 times and asked him to make room for two Hannah's in his life) There can only be one!
First One-on-One Date: Madison
First Kiss(es): Savannah blindfolded him and kissed him at the introductions. Hannah Anne kissed him after talking about how important family is, then Tammy, then Mykenna, then Hannah Anne again.
First to Cry: Shiann
Who got kicked off: Avonlea, Eunice, Jade, Jenna, Katrina, Kylie, Maurissa, and Megan went on the first flight home. Every one of the flight attendants jetted off.
We had some fun intros of the ladies. Tammy is a house flipper and a wrestler. Kelley is an attorney at her family's firm. Lexi is a redhead and obviously who I am rooting for. Mykenna is a fashion blogger and Payton is from Boston (shoutout!).
The opening scenes were of Peter flying and of Peter's family who is just as adorable as ever. Barbara and Peter (Peter's parents) and Peter's brother Jack are very important to him, along with flying and his Cuban roots. His mom is Cuban and his dad is German. They also have a German prayer that they say at the table. They were all dancing in the kitchen and making Cuban food and sharing their family saying, which is essentially, what is for you will not pass you by.
Bring on the ladies!
First Impressions
Lots of flight attendants, but no one dressed up as his copilot. Missed opportunity, ladies.
First one out of the limo was Alayah and fun fact her grandma has the same name as Peter's grandma. And Grammy Rose wrote Peter a note.
Victoria P. had him dance the scaries away. Can we get Victoria P. in here every Sunday night. 'K, thanks.
The Flight Attendants: Eunice wore giant wings because she's "winging it". Jade and Megan are also flight attendants. Fun Fact: Peter sent them packing night one.
Madison wore a giant ass paper airplane and stuck the landing.
Tammy performed a TSA metal detector scan and made a package joke.
Shiann brought a TSA approved barf bag for his "nauseating conversations."
Courtney had people taxi her in on what appeared to be a metal wagon. Oh, it's an airplane. WTF.
Savannah went 50 shades of Peter. She blindfolded him, felt him up and laid a smooch on him. For. The. Introduction. She stayed.
Best Entrances
Jenna brought an emotional support cow. Shoutout to the lady who thought it was a pony and that an emotional support cow is a thing.
Kiarra arrived in a suitcase. The ladies, throwing shade already, jumped at the chance to say, "Are you a copilot or are you baggage?"
Lexi arrived in a classic car with the line "Clearly I like to go fast and I hear you do to, so you'll have to catch me inside."
Windmill Jokes for Days
Deandra showed up as a windmill and asked if he was ready for round 5. Eek.
Kylie brought condoms and Peter threw shade his own way (referencing his previous season with Hannah B, when she found one in his car console during Hometowns) asked if she found those in his car console.
Alert! Kelley and Peter the Pilot Met Before The Bachelor Started Filming
Kelley, the attorney, was all giggles when she came out of the limo. Apparently, Kelley and Peter had met prior to the show starting. Kelley was at a hotel in California for her best friend's wedding and Peter was at the same hotel for his 10 year reunion. They met in the hotel lobby. It was a sign. Fate. And they have a secret inside dance that Peter made Kelley perform with him when she got out of the limo. Peter also apparently had her on the hotel bar before because he picked her up to reenact said bar top moment. I don't know how far this previous hotel lobby meetup went. TELL US KELLEY! Tell us the whole story! The truth and nothing but the truth!
And Kelley straight up told the ladies night one when she walked in that she's met him before. Pew pew. You've been lawyered. (Get it, because she's an attorney.)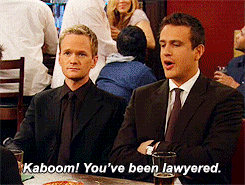 Hannah B. Stepped Out of the Limo!
Hannah B. came back to give Peter his wings (wing pin that he gave to her night one to find his copilot) back and wish him good luck on his new journey.
First Group Date: First group date was a crash course in flight school and an obstacle course, obviously, because it's hilarious. As led by the first female Blue Angels pilot, Katie Cook, and another pilot, the ladies had to do math related to flying. Peter helped Hannah Anne get the mile-high question. Then the ladies had to go in a gyroscope that simulates turbulence and makes you nauseous. Where is that barf bag?
At the obstacle race, which was incredible, the ladies fought wind and vertigo to get a flight ticket and ride a tricycle to the finish. The obstacle course gave us ladies versus wind. Kelley and Tammy were the finalists. Kelley ignored all signs of the course and pedaled her way to victory to Tammy's dismay. Kelley basically said, cones? what cones? and went straight to Peter, while Tammy played by the rules. Kelley got a flight with Peter as pilot all around California.
Kelley got the rose on the group date. And Peter spilled the tea, telling the ladies that the afterparty where they were all having the remainder of their group date was the hotel where he had first met Kelley before the show started. Eek. Boys are dumb.
The ladies were unamused.
Dateline Flashback with The Teacups
ABC producers have outdone themselves again. We haven't had a Dateline-esque flashback since Annaliese was afraid of bumper cars. Oh it was the best. What's her name Victoria P. is afraid of puking because of an incident with the spinning teacups as a childhood. The slow motion reenactment was incredible. She puked after her turn on the gyroscope.
Victoria P. is Demi 
Victoria P. looks oddly similar to Demi Burnett from Colton's season of The Bachelor. Demi agreed.
First One-on-One Date: Madison the bball player got the first one-on-one date and met Peter's family straight out the gate. Peter's family greeted them in the backyard and Madison watched Peter's mom and dad renew their vows. Peter threw out that he was going to guard and protect her heart, that's some Kasey tattoo (Ali's season of The Bachelorette) stuff right there. Tenille Arts sang for Madison and Peter…and Peter's entire family. Welcome to the Webers, Madison.
Group Date: Hannah B. is BACK and stealing that time and I am HERE FOR IT.
Hannah B. (likely under contract), hosted Peter's group date and it was awkward. Hannah told a story about her relationship with Peter and that they did it four times in a windmill. This was designed to prompt the ladies of this season, who are supposed to share a story about sex in front of a live audience. It was also designed to make Hannah B. and Peter address those unfinished feelings.
Behind the Windmill Talk with Hannah B. and a Producer
Producer to Hannah B.: How are you feeling?
Hannah B.: I don't know. I know I care for him. I know that I…I loved him. But I know it doesn't work…sometimes it doesn't work.
Backstage with Hannah B. and Peter the Pilot
Hannah B. cries and apologizes to Peter (making me think ABC made her come back), and has me rooting for them, even when I know he's her third choice and it shouldn't be that way! Peter deserves to be number 1!
Peter: How was it that first night when you came back to the mansion?
Hannah B.: Terrible.
Peter and Hannah B. talk. Hannah's mascara is running. And I mean running. Like a smokey eye meets Niagra Falls running. Hannah said her heart was very confused when Peter brought up Crete (the night she sent him home).
Hannah B. "I don't know what the f** I was doing. I don't know. It's really f** up. I question what I should have done. I question a lot. But umm…"
Peter asks her the tough questions of if she ever thought about asking Peter out instead of asking Tyler Cameron out. Eeeeek. Hannah skirted the question, "There was still something when I saw you."
Peter: "I found out that you moved 20 minutes from where I lived. I thought that I was not confused but now I don't know."
Hannah B. told him that Tyler C. was reaching out and that she didn't know if Peter needed time and that neither she nor Peter reached out to each other. And she thought Peter wanted to be the Bachelor, saying, "I knew you were upset and dealing with it. I thought you wanted to be the Bachelor. Because I know there's still something there."
Peter asked Hannah B. to come be on the show. Hannah said maybe.
Fun Fact: Peter addressed Hannah B. as the birthday girl backstage. This gives us a timeline and a clue!! It was her birthday, which lines up with her Dancing With The Stars tough rumba dance that had her in tears and emotional. (Watch the DWTS rumba and breakdown at The Bachelor Peter Weber: Season Promos, Puns, and Hannah B. is BACK)
The Pivotal Question!
Peter trying to get more clarity: Do you regret sending me home in Crete?
Hannah B.: Yeah, Peter, I question it all the time.
Hannah B.: I had no doubt that it was going to be you and Jed.
Peter: Me and Jed?
Hannah B.: That you were going to meet my family.
Hannah B.: What are you asking me?
Peter: I did want you to come back in. I'm obviously not 100 percent where I thought I was. I don't know what to do.
Peter to the Producers: I can't help how my heart fells. I look at her and I don't want to stop looking at her. I want to just kiss her and just have had all this work out and it didn't and i know it didn't. I feel like such a jerk because I have such an awesome group of girls expecting to meet someone that is truly ready and have this work for them as well.
In summary, we just don't know. But maybe we will this week! Let's bring on some more dates! The Bachelor is back tonight at 8|7c on ABC!
Chris Harrison with the Dad Jokes
At the end of the episode, the bloopers rolled in. Peter brought Ashley P. the emotional support cow over to Chris Harrison and Chris Harrison came in with the puns and dad jokes, never one to disappoint.
Chris Harrison: This is udderly ridiculous.
You know why the milking stool only has 3 prongs to it? Because the cow has the udder.
You know why cows have hooves? Because they lactose.
Keep it coming Chris Harrison. I am here for the Chris Harrison dad jokes.
Tweets of the Night: People on Twitter are funny.
The real winner is Ashley P. I think we can all agree Ashley P. is the GOAT.