Listen to Your Heart Premieres this Monday TODAY April 13th at 8|7pm! THANK GOD.
The Bachelorette with Clare Crawley is postponed due to the coronavirus (COVID-19) and May is looking bleak. Never fear, post-Easter is gonna be great! Thank goodness there is Listen to Your Heart airing April 13th and 'Group Dates' with Lauren Zima and Chris Harrison every Tuesday and Thursday night at 6:30pm PST\9:30pm EST to partially get us through this Bachelor hiatus. Also, The Quarantine Crew with Tyler Cameron on Tik Tok and Hannah Brown on Tik Tok have kept us going and given us life. Amen.
Listen to Your Heart is debuting this Spring aka TODAY! So dust off those wine glasses and cozy in for another season of finding love, only this time through music. A group of 23 artists and songwriters (11 women and 12 men) of all musical genres enter the Bachelor mansion to make songs together and fall in love. If you need more information, E! Online breaks it down nicely with What is Listen to Your Heart? Allow Chris Harrison to explain. And we all love Chris Harrison, and he breaks it down nicely.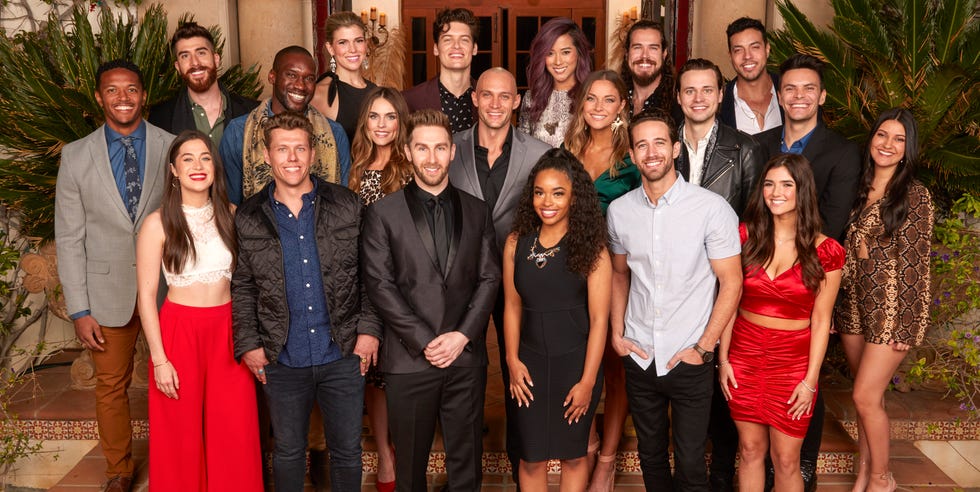 The gist, he explains, is that the couples are trying to find love through music. The first couple of weeks they feel each other out and then they start singing for an audience and panel of judges who will kick them off based on items, one of which and most importantly is chemistry. ABC has tried spinoffs like Winter Games and Bachelor Pad and nothing has seemed to become as popular as Bachelor in Paradise. Desperate times! Listen to Your Heart is gonna make my heart skip a beat because these quarantine times got me like whoa, and we are ready for some Spring love! The contestants are ages 23-38! For the full list of the cast, visit ABC.com.
Listen to Your Heart Premieres Monday, April 13th, 8|7c. Get your box o' wines ready. I see you. Cheers.
What are your thoughts? Are you excited for this new spinoff? Have corona quarantine times got you unjustly, overly excited for it? Or are you pumped for some singing?