Clarky and The Queen in NYC!
I have watched every single interview post-Bachelorette of Tayshia and Zac C. all for you. And because I just needed to spend a weekend morning with The Bachelorette news.
Tayshia and Zac C. are living and loving it in NYC (for a bit)! Tayshia is spending Christmas and New Years in NYC. They visited the Rockefeller Center tree. And are planning to spruce up Zac C.'s apartment in NYC, so it's less of a Bachelor pad. She went to visit Zac C.'s family for dinner a night in New Jersey.
And they're just living their best life in NYC at the moment. They've been playing a lot of Rummikub and Yahtzee and looking for other board game suggestions. Tayshia went out on Christmas Day to get a tree. Because there were no trees, she went to get a holly tree at a deli she had seen earlier, but it was too pricey! Hello, NY! And they settled for an adorable succulent/cactus plant as their first tree together. The pair visited the American Museum of Natural History in New York and danced their way through it. Just check in on their Instagram stories if you need a happy boost.
Tayshia and Zac C. had lots of press reaching out for interviews after the finale because there was no After the Final Rose. I chose my favorite interview below with Lauren Zima because Lauren Zima is awesome. In the interviews, Tayshia said she is going to be bi-coastal in New York and Orange County for while, keeping her apartment and spending time on both coasts. As for an engagement date, she just wants Zac C. to date her. Adorable! So happy for them! Congrats Clarky and The Queen!
Chris Harrison posted these behind-the-scenes posts and it's adorable:
Tayshia has a huge crush on Matthew McConaughey and in a producer interview, Zac C. unknowingly impersonated him.
Tayshia almost spoiled her season with her diamond ring in a post. Tayshia played it off and it's alright. Also, listen to her podcast @ClickBaitBN.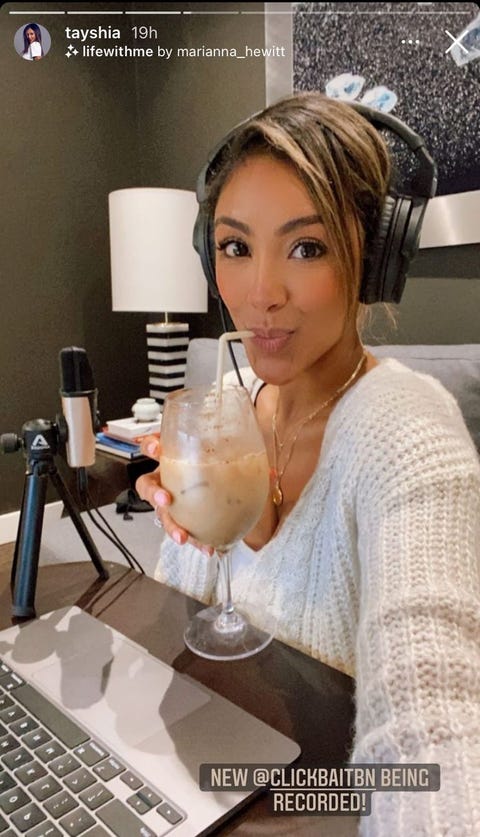 Tayshia's Engagement Ring: It's a Neil Lane 3.25-carat emerald ring with 94 round diamonds. (PEOPLE pics)
Best Interview with Lauren Zima at Entertainment Tonight!
Tayshia has yet to hail a taxi. But they are doing oh, so great. Congrats again to the happy couple! Get ready for Matt James' season of The Bachelor airing Monday, January 4 at 8|7c on ABC!